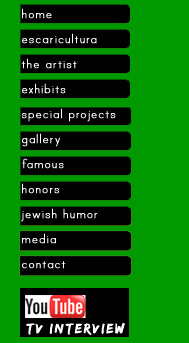 You can order your project.

Figurines for well humored honor messages, special projects with little scenarios, special gifts, pieces for publicity and everything your imagination allows and within the scope of "Escaricultura".

When projects are about people, good pictures are necessary. Pictures can be sent by e-mail as long as they present good definition (that picture of your mother-in-law at the top of the cliff is not good).

Add non-physical information, such as: job, hobbies, manias or anything that is relevant for this type of work and send an e-mail to:

+55 (11) 7691.9019

Although I am used to working under pressure, orders in advance are an important factor.